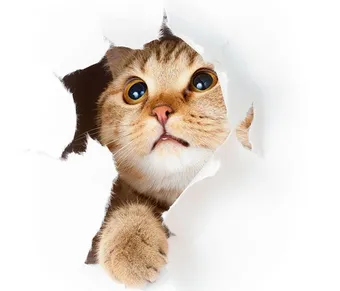 Sunshine Pet Clinic is a full-service animal hospital and welcomes both emergency treatment cases as well as pet patients in need of routine medical, surgical, and dental care. Beyond first-rate pet care, we make our clinic as comfortable, kid-friendly, and calm as possible, so your pet can relax in the waiting room and look forward to meeting our BEAVERTON veterinarian.
We are happy to offer a number of resources that enable you to learn about how to take better care of your pets. Please feel free to browse our site, particularly the veterinary rescourses. The best veterinary care for animals is ongoing nutrition and problem prevention, so becoming knowledgeable about preventative pet care is essential to the ongoing success of your animal's health.
New patients are always welcome, as are walk-ins! We only schedule appointments for surgeries, dental cleanings, and short-term boarding. If you have any previous records on your pet, please bring that information with you the day you come in to the clinic, so we may make a copy and attach it to your chart. Please allow 1 hour or more for your visit, as there may be a wait if the clinic is busy. We treat each patient on a first come, first serve basis and strive to get you and your pet, in and out as quickly and painlessly as possible.
Due to Covid-19, we require you to be masked. Only one party is allowed in the lobby at a time. We are not seeing exams in rooms, but are taking your pet to the back where the doctor will perform the exam while you wait in your car. You are welcome to drop your pet off with us if you must leave, but please give us a phone number to reach you at. Any treatment or procedures needed will be gone over first with an estimate. This estimate is not a quote as some things change once we are able to take a better look. We ask for your patience during this difficult time. We only have one doctor and we are working as hard and quickly as we can to meet the needs of all our patients. We start seeing exams at 9am and we stop seeing exams at 5PM.

If you have any questions please call (503) 641-9151. Our BEAVERTON veterinarian office is very easy to get to. We are located on the corner of SW Allen Blvd. and Murray in the Safeway shopping center --- just check out the map below! We also welcome you to subscribe to our newsletter, which is created especially for BEAVERTON pet owners.
At Sunshine Pet Clinic, you can expect quality veterinary care at affordable prices.